Skip to Content
We're Committed to Premium Dental Care
Riverdale Comprehensive Dentistry was founded on the principle that dental patients should experience premium customer service while under their dentist's care. Each of our professionals is dedicated to providing a caring and compassionate environment for our patients. We also stay current on the latest technologies in the dental field, allowing us to consistently provide stellar treatment. Because so many patients dread visiting the dentist, we aim to perform each of our dental services in as gentle a manner as possible. We use reassuring tones and clearly explain what we are doing, so you don't feel uneasy. Our commitment to your comfort level is what makes us unique.
Meet Our Talented and Caring Team
Our dental team has years of experience providing the kind of care we're famous for in The Bronx. When you visit us, you'll be greeted by the warm and friendly personalities of: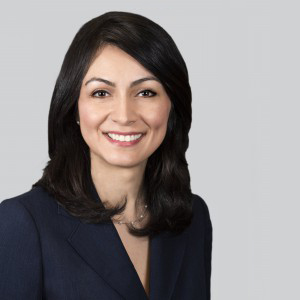 Dr. Shahla S. Asadi, DDS
Dr. Asadi received her Doctoral in Dental Surgery (DDS) from the University of Texas Health Science Center at San Antonio, graduating at the top of her class. She then relocated to NYC, where she received advanced training. She spent that time furthering her education in cosmetic, implant, and prosthetic dentistry. Dr. Asadi is a mother of two children and understands the special care that must be placed on treating little ones. That's why Riverdale Comprehensive Dentistry is so effective at treating children. Our pediatric program will set your little one's mind at ease and put them on the road to optimal oral health. In her spare time, Dr. Asadi enjoys spending time with her family, biking, and traveling.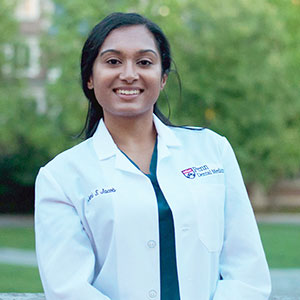 Dr. Jemi Jacob, DDS
Dr. Jacob is a NYC native, being an alumna of the Bronx High School of Science , and the Macaulay Honors College at Hunter (CUNY). She graduated from the University of Pennsylvania School of Dental Medicine, concentrating in Community Oral Health. As a NYC native, she was delighted to return to NYC to complete post graduate general practice training at Montefiore Medical Center. Dr. Jacob was a chief resident, where she focused on periodontal and endodontic treatment. While Dr. Jacob is not with the Riverdale Comprehensive Dental family, she is with the US Army Reserves, serving as a Captain. She enjoys practicing hot yoga, volunteering, and dining out.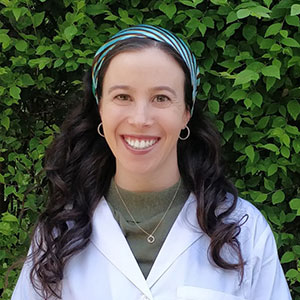 Dr. Esther Cohen, DDS
Dr. Esti Sonnenblick, originally from New Jersey, graduated Summa Cum Laude from Rutgers University. She then went on to receive her Doctor of Dental Surgery from University of Maryland School of Dentistry, where she was invited to be part of Gamma Pi Delta, a prosthodontic honor society. She completed her residency at New York Medical College and now enjoys serving the Riverdale community, where she currently resides. Her patient's oral health and comfort are her number one priority. She believes her patients should be completely involved in their dental treatment and works with them to create a treatment plan individually suited for each patient, answering any questions they may have. Cosmetic dentistry is one of her focuses and she is committed to providing each patient with a beautiful smile.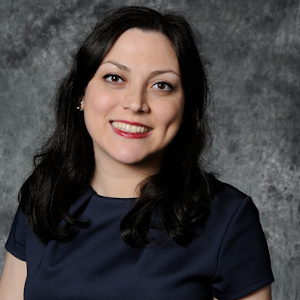 Dr. Pardis Rajabi, Endodontist
Doctor Rajabi graduated from UCLA School of Dentistry with honors in endodontics. She then moved to New York City to complete general practice residency at Columbia University/ Presbyterian Hospital where she had the opportunity to take care of extensive facial trauma cases and orofacial infections during the night on-call shifts. Dr. Rajabi then completed her endodontic residency at NYU College of Dentistry where she is currently teaching endodontics to postgraduate residents and undergraduate dental students. Dr. Rajabi is an active member of American Association of Endodontics, American Dental Association and New York State Dental Association. In her free time, she enjoys traveling and exploring the museums with her husband. In fact, she is a member of Metropolitan Museum of Art. Dr. Rajabi is very passionate about her work and believes every single patient must receive the best possible treatment.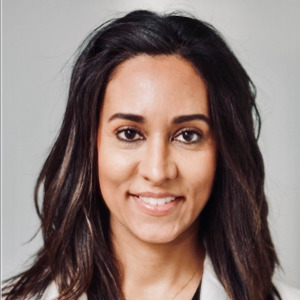 Dr. Sabiya Amanat, Pediatric Dentist
Dr. Sabiya is specifically trained to provide dental services to all ages of children from infants to teens. As a mom, she understands parent's concerns and is committed to helping children learn how to care for their teeth. She loves to spend time getting to know each patient, so your child feels that they have a friend who just happens to be their dentist.
Dr. Sabiya received her BA degree from Barnard College in 1992 with a major in Anthropology and continued her education by obtaining her dental degree from Columbia University College of Dental Medicine in 1996. Immediately following her dental education she obtained her specialty certificate in Pediatric Dentistry from Long Island Jewish Schneider's Children's Hospital in 1998 with an emphasis on children, special needs children and medically compromised children. In addition to private practice, Dr. Sabiya was an attending at Columbia University College of Dental Medicine from 1999 to 2008 and an active member of the dental school admissions committee from 2003-2007.
We Offer Comprehensive Dental Services to The Bronx
Riverdale Comprehensive Dentistry strives to provide a full spectrum of dental services to patients throughout The Bronx. We offer Invisalign® to straighten patients' teeth and teeth whitening to brighten their smile. Customers facing tooth decay can rely on us for dental implants and tooth-saving root canals. From veneers to inlays and onlays, our cosmetic dentistry procedures are second-to-none. Learn more about what puts the "Comprehensive" in Riverdale Comprehensive Dentistry by calling us today.
Beautiful Smiles Begin Here!